Introduction to Appointed Companies on H2 Framework
The H2 New Build Housing Construction (H2) framework was launched on 29 July 2022. H2 builds on the success of the H1 framework, supporting the delivery of the Scottish Government's Housing to 2040 strategy responding to the immediate challenges public sector organisations are facing balancing the ongoing housing demand and the drive to produce zero-carbon homes.
The framework allows our 114 public sector partner organisations to source a range of traditional housing types including low, medium and high-rise, assisted living, care homes, key worker and student accommodation.
It also includes the conversion of commercial buildings to residential use and property adaptations, development agreements and land purchases. As well as associated civil engineering works, site demolition and clearance. This new framework will run until 4 September 2026.
There are 20 companies that have successfully been awarded a place on the H2 framework. This article has been prepared to provide more information on a select number of companies that have been appointed to the framework.
---
---
Ashleigh (Scotland) Ltd

Ashleigh (Scotland) Limited is a private limited construction company formed in 2001 with offices in Prestwick (Pictured) and Dumfries.
They are a Tier 1, Main Contractor who covers a diverse range of projects including Education, Commercial, Refurbishments and Affordable Housing which is placed firmly at the forefront of their success.
Recently, this has meant adapting and adopting to the needs of recent times by building to Passivhaus Standards and collaboratively and proactively working with their clients to plan for a future in Net Zero Housing. Mostly covering South West and Central Scotland. Their approach has delivered consistent, high-quality results whilst fostering long-term relationships with their client base.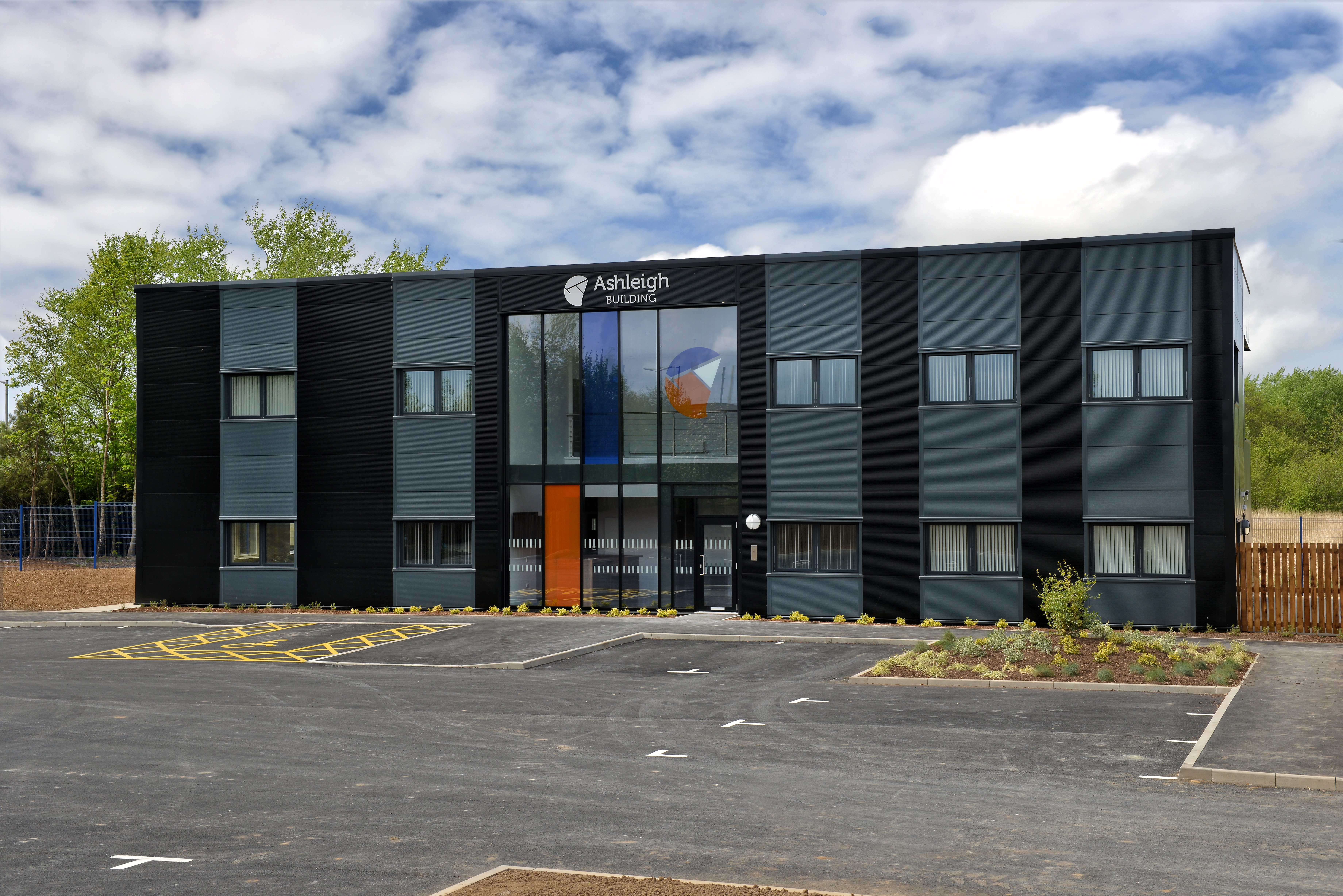 ---
Bancon Construction Ltd

Established in 1975, Bancon Construction, based in Aberdeenshire, is a dynamic company that embraces the modern philosophy of construction excellence offering clients a service tailored to their individual building requirements, providing reliable, sustainable and value for money solutions.  
The skills, abilities and diversity of their people help them achieve their business vision and objectives. Sustainable growth and geographical expansion remain at the forefront of the future success of their business, and they remain committed to excellent delivery and service to their clients.
Operating in the Highlands, Moray, Aberdeen City and Shire, Angus and Tayside, Bancon Construction is a contractor with experience in all procurement routes and forms of construction. They are well versed in traditional, two stage tenders and turnkey procurement, with experience in timber kit, steel frame, composite construction, and refurbishment they will match your project requirements.
Their operational activities extend to new build affordable housing; expansion and enhancement of educational facilities; refurbishment, conversion, and restoration of commercial and public facilities; together with private industrial developments.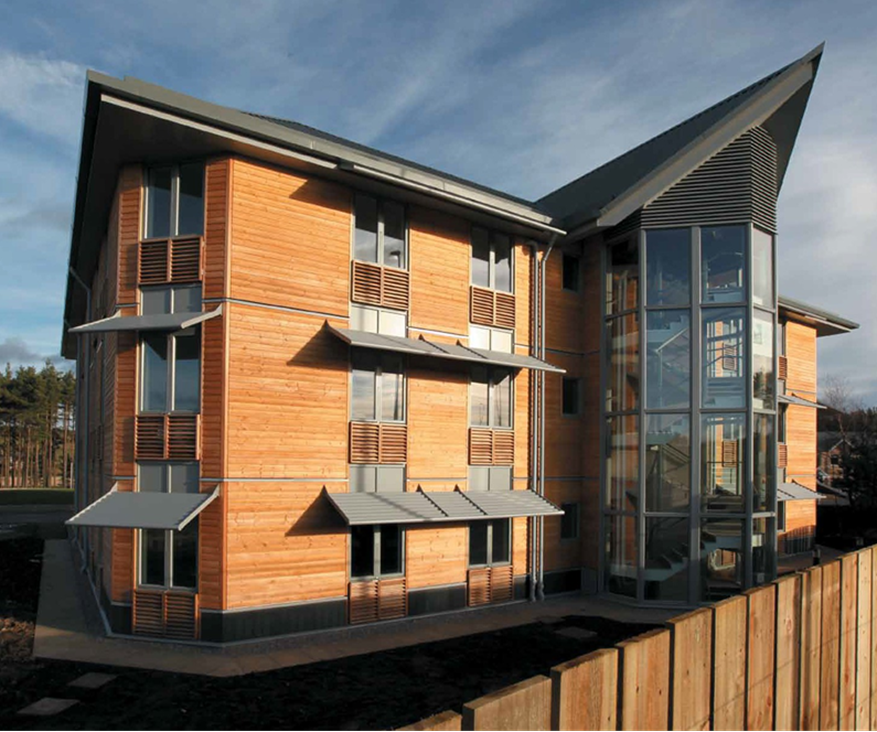 ---
Campion Homes Ltd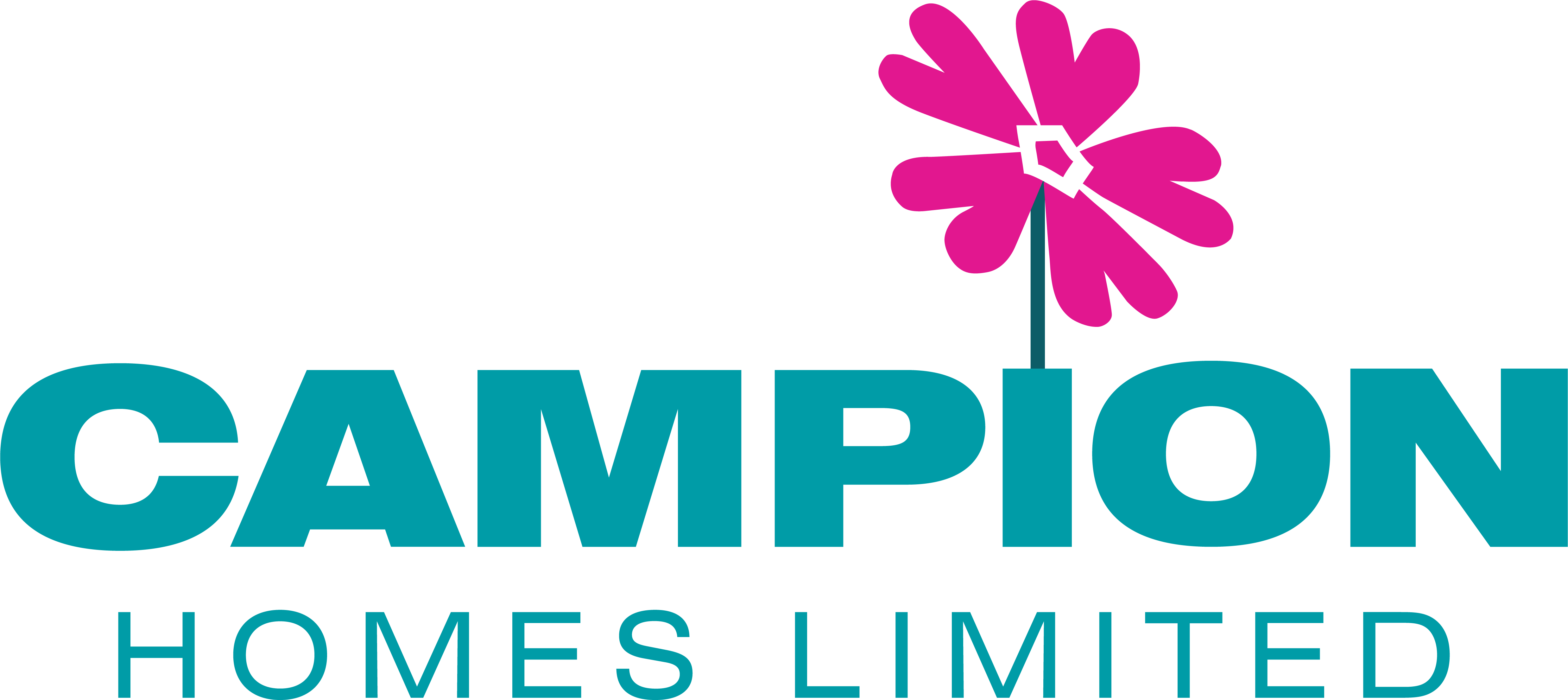 Working in the affordable homes sector since its establishment in Dunfermline in 1989, Campion Homes has built an enviable reputation in its partnering approach to projects. Over this period, its multi-skilled in-house team has successfully delivered over 2,000 homes for a variety of RSL's and Local Authorities.
Working closely with our consultant partners and clients, proposals meeting the design brief are realised. Our experienced team has developed numerous award-winning, cost-effective projects and we pride ourselves on reliability, personal service, innovative solutions and customer satisfaction.
We are committed to designing and building homes for all tenures that are energy efficient and meet the needs of our clients whilst complying with Client Design Guides and Housing for varying needs.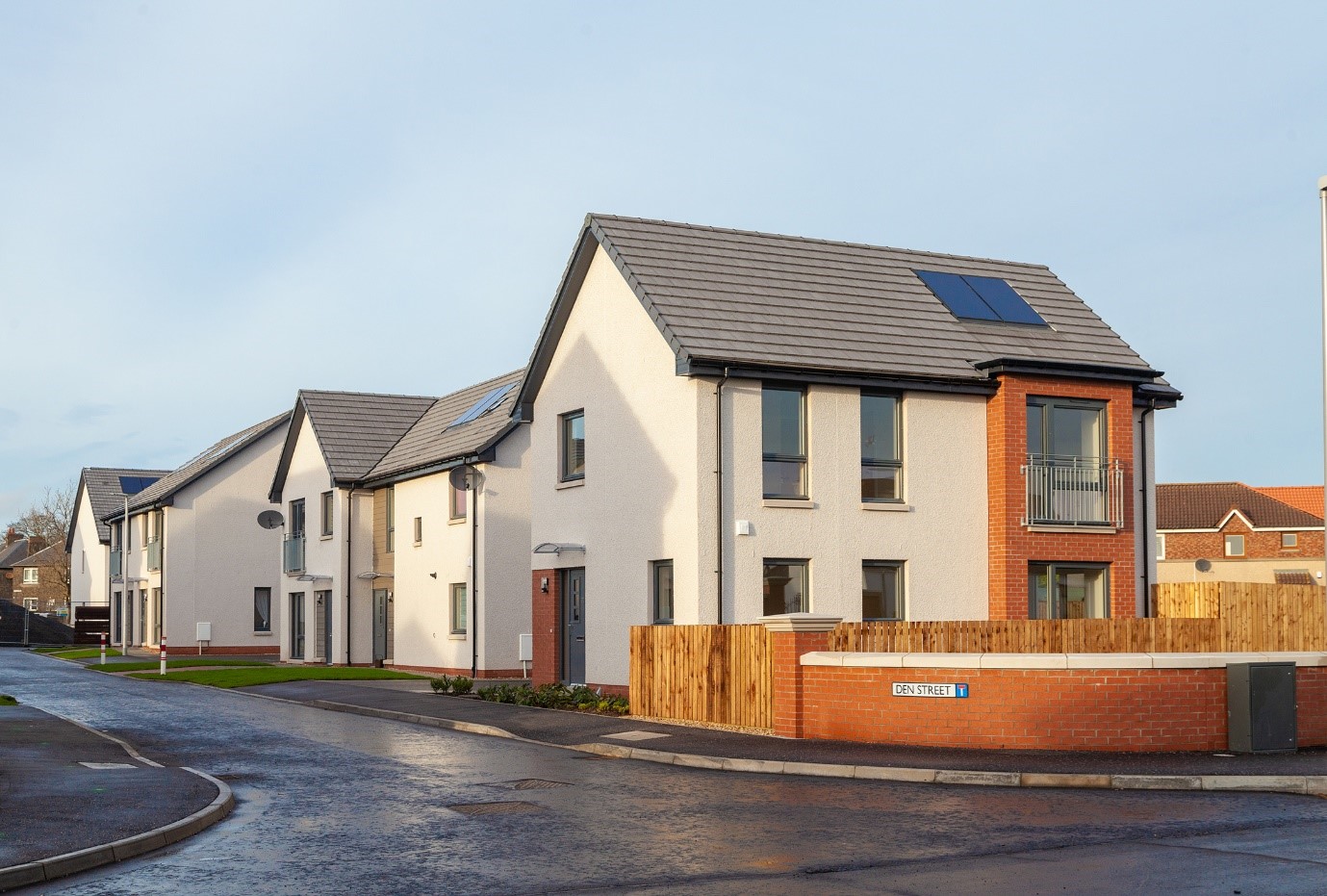 ---
Clark Contracts Ltd

Founded in 1978, Clark Contracts is a Scottish-based main contractor operating in all sectors of construction, refurbishment, and maintenance throughout the UK, employing over 220 employees.
In recent years, Clark Contracts has worked on a range of projects within the residential sector including traditional housing, apartments, supported living, retirement villages, care homes and student accommodation developments. In the last 3 years, the company has delivered over £70m of residential developments and over 600 student-beds.
The contractor is committed to supporting new talent into the industry through its award-winning Academy, which supports apprentices and trainees to gain formal qualifications. The company currently has 33 employees completing various apprenticeships and degrees. This was a key factor in Clark Contracts being named 'Best Place to Work' at the UK wide Construction News Talent Awards in 2019.
A key driver in the growth of the business has been placing an emphasis on delivering a quality service, which has resulted in a high level of repeat business, which is currently 85%. As part of this ethos to deliver a quality service, the business has a unique Customers 1st initiative, which aims to continually improve the way employees deal with customers and the service they receive.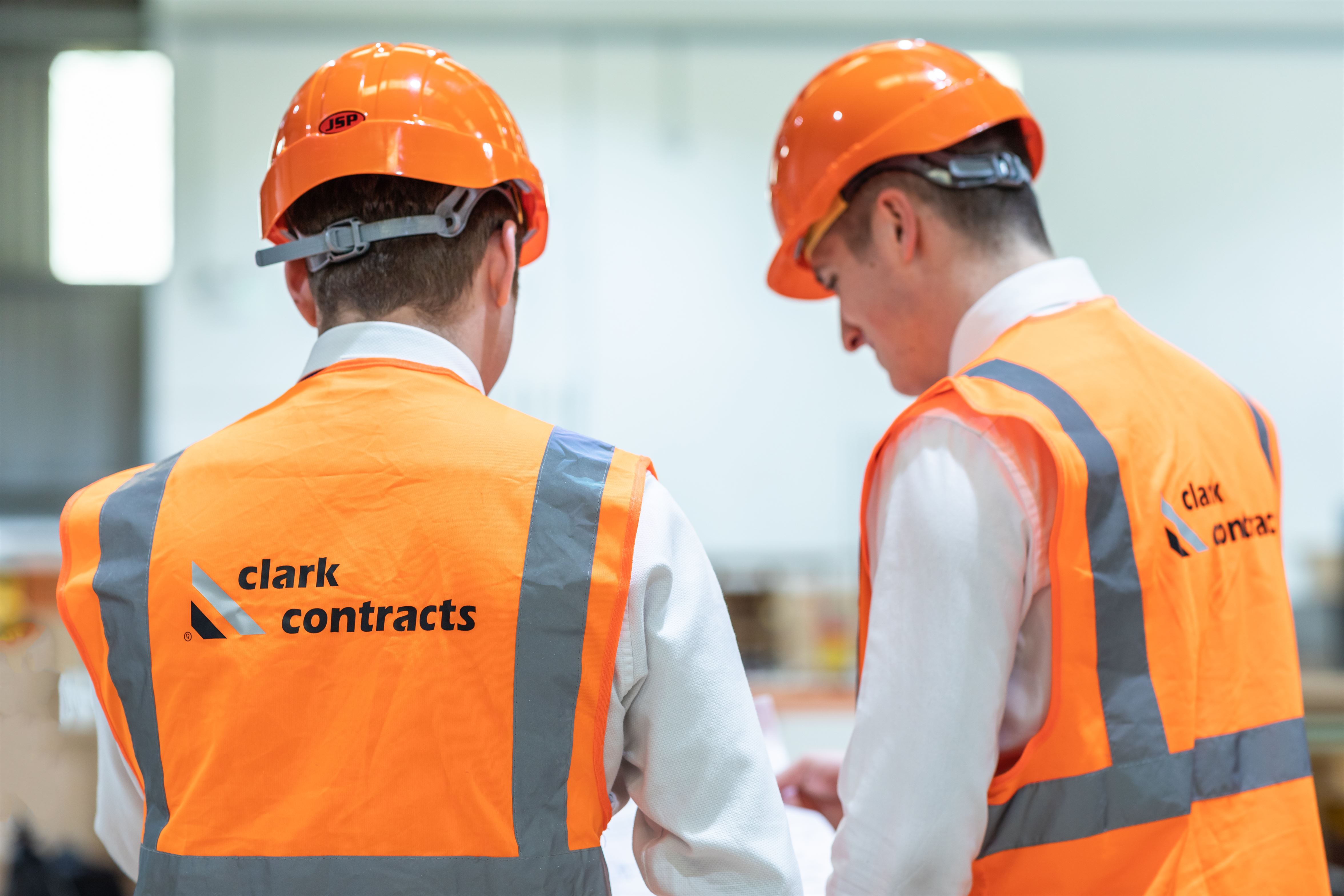 ---
Connect Modular Ltd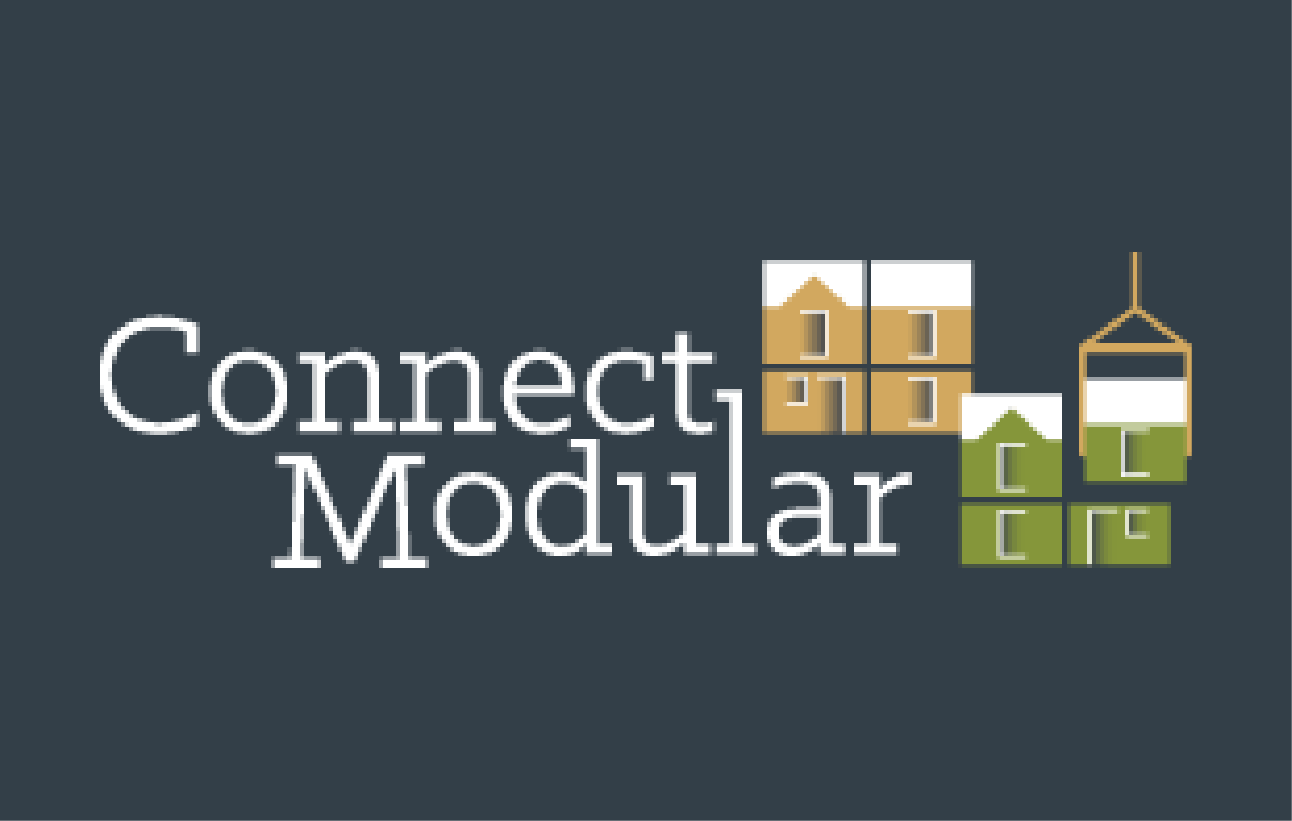 Connect Modular, 2021 winner of Excellence in Development for Affordable Housing, is an established modular housing manufacturer and main contractor based in Cumnock, East Ayrshire. Built in a controlled factory environment, Connect Modular's homes are better quality, greener and can be occupied faster than traditional construction.
Homes are completed to roof height in the factory with kitchens, bathrooms, plumbing and electrics all pre-fitted, at the same time as foundations, roads and services are prepared on site. The houses are then split into modules, transported to site and craned into position for the final 10% of building work to be completed.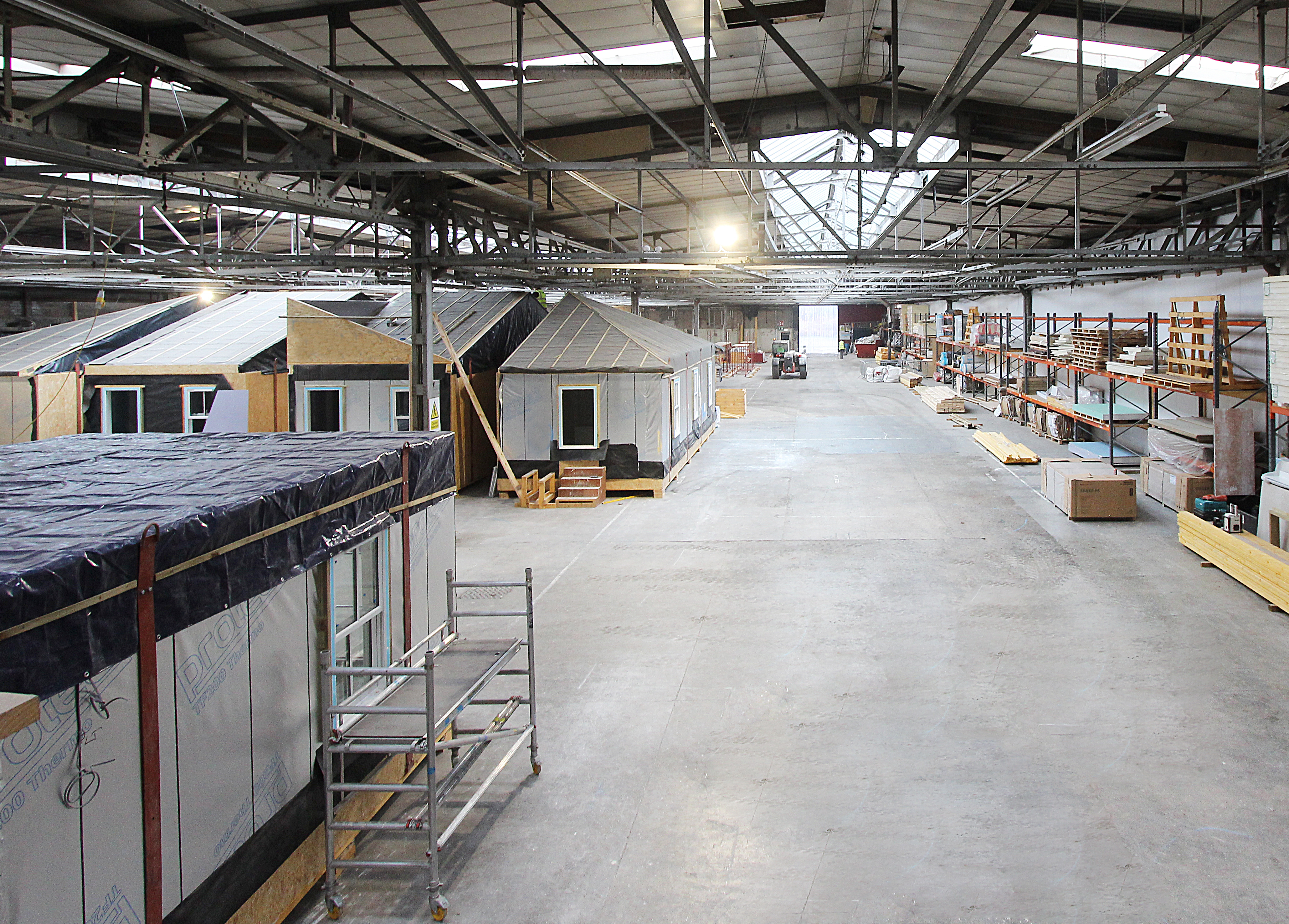 ---
Hadden Construction Limited trading as Hadden Group

Award-winning Perthshire headquartered Hadden Group have successfully delivered housing projects for a wide range of public sector partners including Local Authorities, Housing Associations and Care providers since their formation in 1992.
Currently celebrating their thirtieth year in business they provide main-contracting, development, Design & Build and land-led construction services on projects across Scotland. These projects include delivering homes across a range of tenures including affordable rent, mid-market rent and shared equity as well as Section 75 delivery via sites with our Hadden Homes private house development business.
They are experienced in new build, alteration, extension and refurbishment projects across the housing sector and are proud to work in close partnership with clients to deliver quality homes with an 'added value' approach. Hadden Group offers an experienced and knowledgeable team across Pre-Construction and Construction to assist with your next housing project delivery.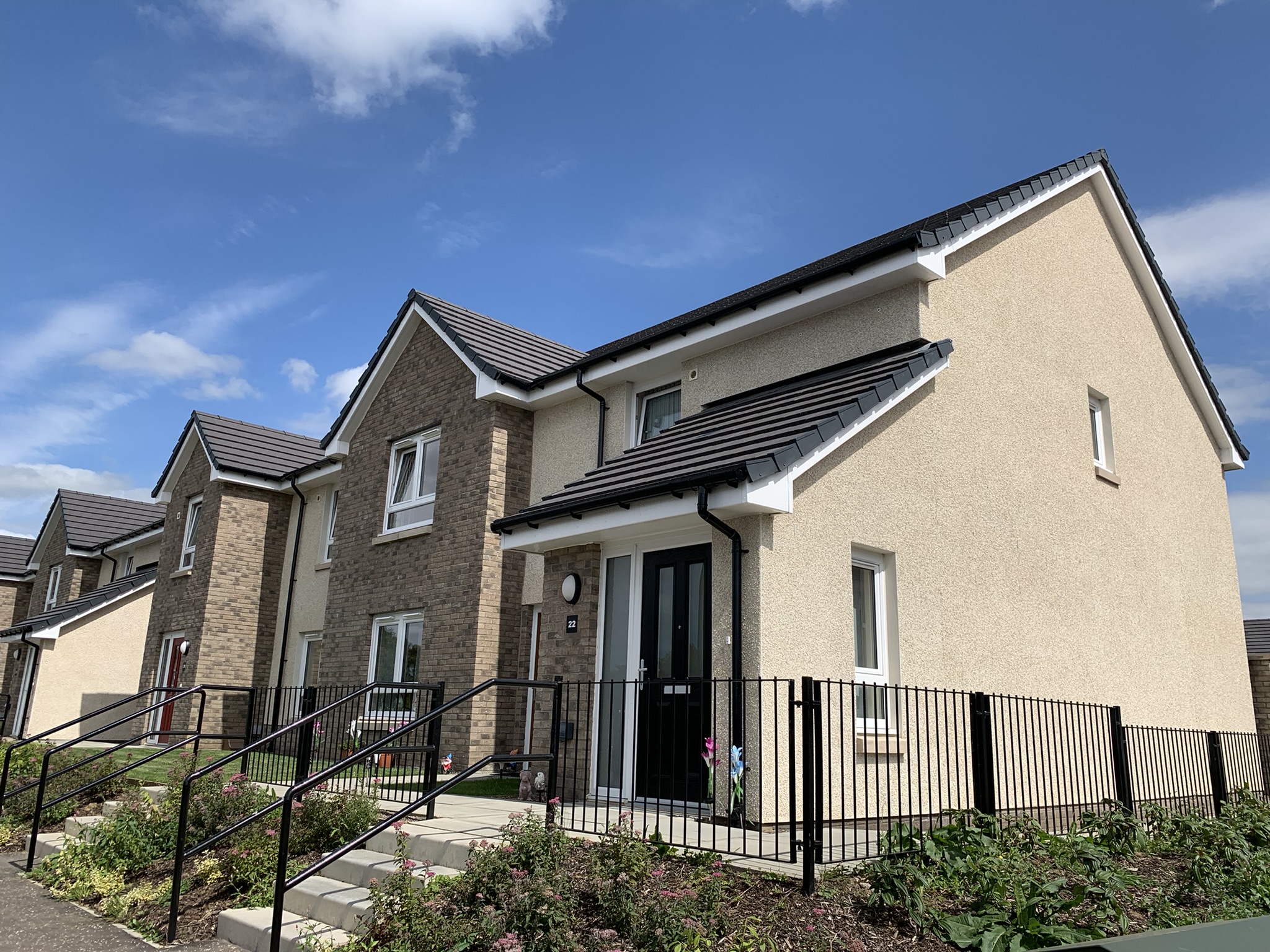 ---
JR Construction (Scotland) Ltd

The JR Group was founded in 1995 has grown to become one of Scotland's largest building and construction firms with a team of more than 200 people.
Featuring a number of specialist divisions including; JR Specialist Services (joinery division), JR Scaffold, DC Timber Systems and JR Homes; The JR Group has a strong track record of delivering outstanding projects for leading UK housebuilders, registered social landlords and private landlords across the country.
The JR Group pride itself as an inclusive and sustainably minded business and thrives on projects where they can bring these elements to the forefront. The business has a strong reputation for delivering high quality projects that not only meet but exceed the standards expected by its partners and are a driving force in delivering new and up-to-the-minute specifications in homes to ensure they are equipped for the future.
Since its inception, the core of the business has always been its commitment to supporting the communities in which it has been a part of, and this has continued as they have grown over the last 27 years. The JR Group's dedication to giving back to the areas in which it builds is as strong today as when it first launched, and this forms a huge part of its investment to communities throughout the year.
---
Marshall Construction Ltd

Marshall Construction Limited was established in 1983 in Clackmannanshire earning a reputation as one of Scotland's foremost independent building contractors.
As a family-owned, self-financed company our core values of quality, reliability and competent business practice have been rewarded with a reputation as a company that can be trusted to deliver a consistent quality service.
They maintain a reputation for customer satisfaction through their professional management team and our directly employed, multi-skilled workforce, who ensure, our philosophy of customer care is delivered.
Our success has been achieved due to our flexible approach and the diversity of projects, generating a portfolio that includes new build construction, extensions, alterations, term maintenance and repair contracts in the industrial, commercial, sports, residential and healthcare sectors.
Customer satisfaction has been achieved by being involved with our clients at an early stage, developing excellent relationships during the project with excellent communication skills and our commitment to our after-care service delivered by a dedicated Customer service team.
The company turns over £65m and is broken down into several divisions including Contracts, General Building, Marshall Plant & Fleet, Marshall Scaffolding and Marshall Homes.  Our construction services are provided from their core operating departments giving them the capability to satisfy Client demand.
---
Ogilvie Construction Ltd

Ogilvie Construction was established in 1946 in Stirling, we operate across a wide range of sectors throughout Scotland including housing both affordable & private, education, health, student accommodation, hotels, industrial, commercial offices, retail and property. Ogilvie Construction is one of the sector leaders within the accommodation markets. With our national network and supply chain, Ogilvie Construction acts as a National Builder with local knowledge, anywhere across the Scottish landscape.
Creating partnership working is key to Ogilvie Construction success as a Contractor. We look forward to working with SPA to generate new partnerships across Scotland & to support the construction sector with its housing shortages and to bring a sustainable and affordable future for all.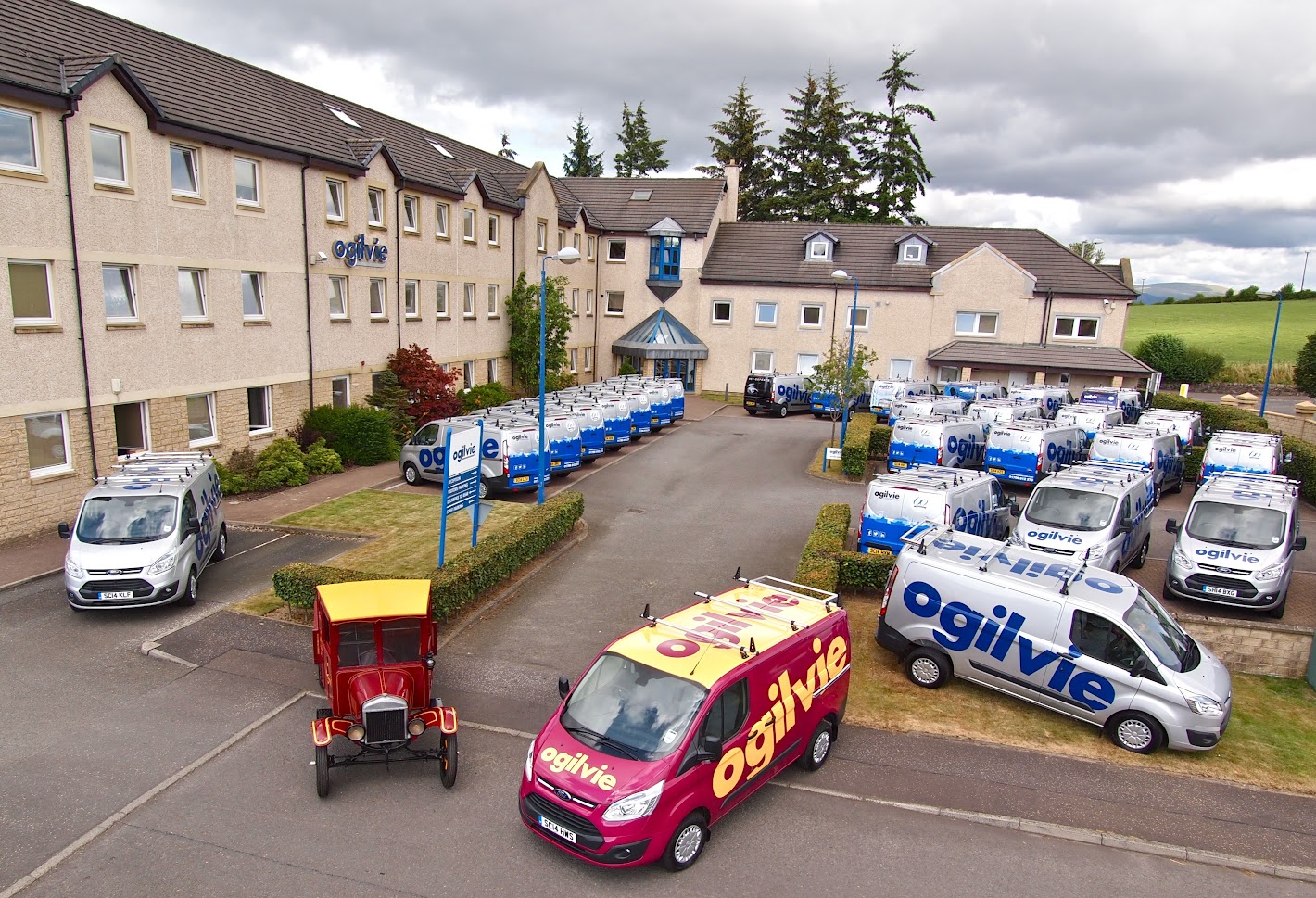 ---
Robertson Construction Group Ltd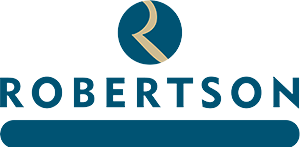 Robertson is one of the largest family-owned construction, infrastructure and support service businesses in the UK. It provides customers with the expertise to invest, develop, construct and maintain across the whole project lifecycle.
Established over 50 years ago the purpose of Robertson is to assure a sustainable future.  Robertson prides itself on quality, certainty, and assurance.  Community value is a key driver for the company which strives to leave a positive impact on the local economies and communities where it operates.  Safety is paramount in all that Robertson does with a commitment to all those involved in its operations going Home Safe every day.
With a track record in delivering social housing, Robertson has delivered for customers the length and breadth of Scotland providing over 6,000 affordable homes.  Working with local authorities and Registered Social Landlords, Robertson has the capability to source and acquire land for its customers and deliver outstanding homes through design and build and framework solutions.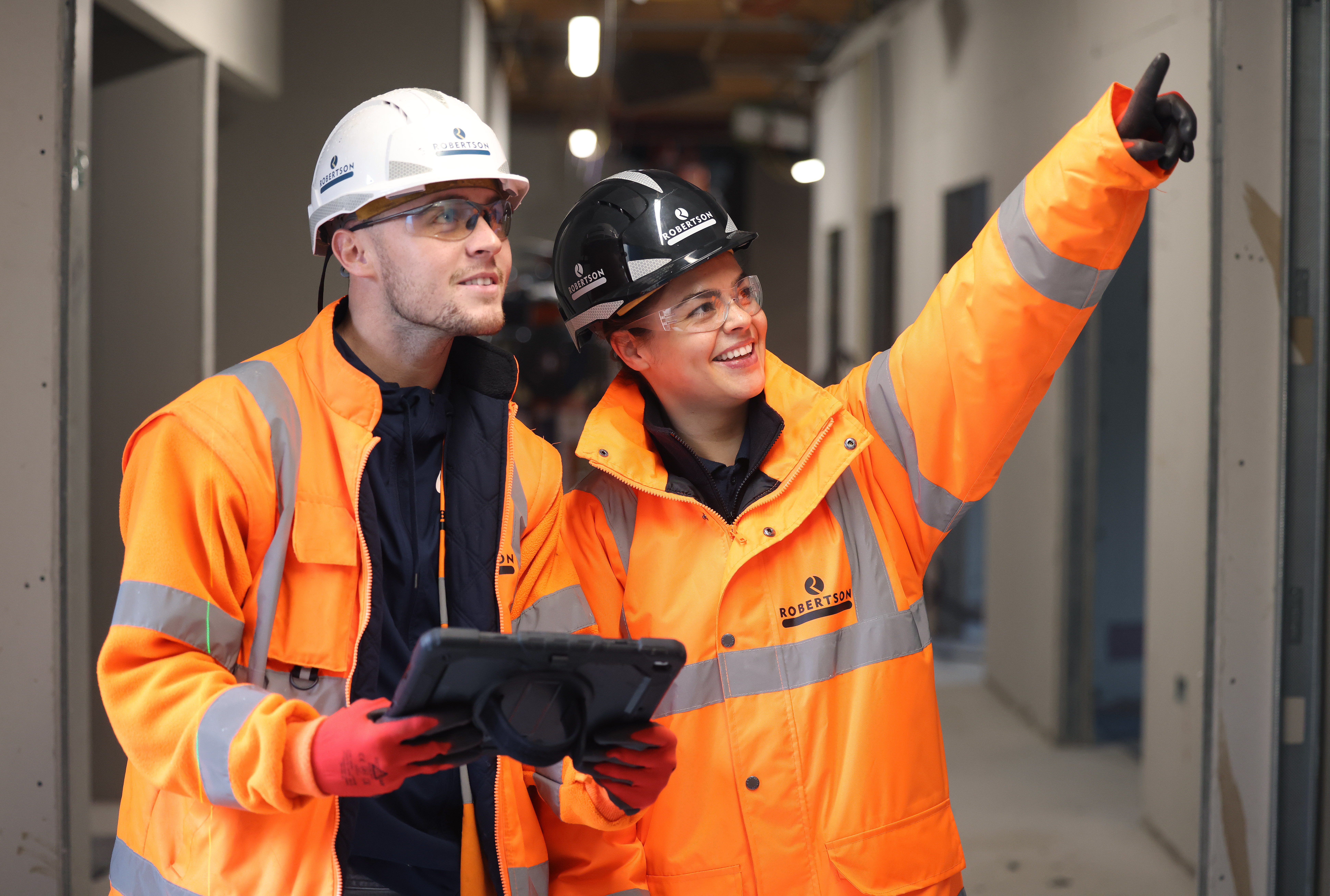 Full List of Appointed Companies
Advance Construction Scotland Ltd
AS Homes (Scotland) Ltd
Ashleigh (Scotland) Ltd
Bancon Construction Ltd
Campion Homes Ltd
CCG (Scotland) Ltd
CHAP Group (Aberdeen) Ltd
Clark Contracts Ltd
Compass Building and Construction Services Ltd
Connect Modular Ltd
Cruden Building (Scotland) Ltd
Dem-Master Demolition Ltd
Galliford Try Construction Ltd
Hadden Construction Ltd
JR Construction (Scotland) Ltd
Lovell Partnerships Ltd
Marshall Construction Ltd
McTaggart Construction Ltd
Ogilvie Construction Ltd
Robertson Construction Group Ltd